I love
XKCD
. I don't always get them, but I love it. Here is today's, which seemed appropriate to some things we've discussed recently. Well, I guess it's yesterday's by now.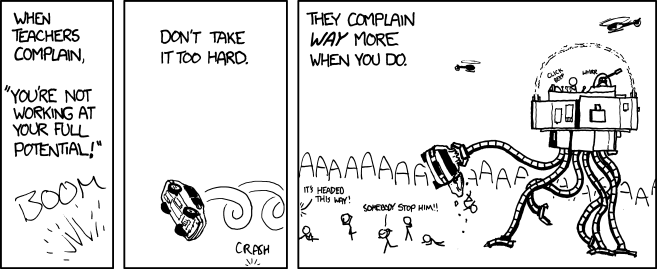 And by the way, in case you were wondering, this paper is the worst paper that anyone has ever written in the history of the world. It's due on Friday, and I have five, count them FIVE, pages written out of the twenty that are due. and that's after spending practically the entire day working on it. I am discouraged. I will be in UTown most of the day tomorrow, and then I will come home and somehow manage to put together another fifteen pages of this
utter garbage
and then I will turn it in and I don't want to talk about it.